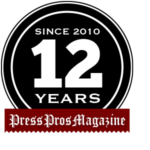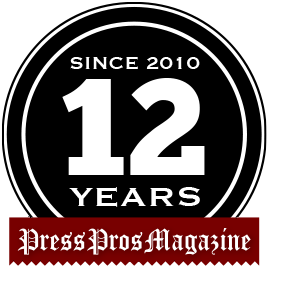 More than one Press Pros reader responded to the recent column by suggesting that the extension of the playoffs has only made it easier for perennial teams to play for another OHSAA state title.
With our thanks… to the readers of Press Pros who wrote this week to respond to our recent column (Was the "trick" worth it?), wondering if extending the 2021 OHSAA football playoffs to 16 teams per region has served to any measurable benefit.
Many of you have said that the measurable "one" that everyone can count is the one who spends – the money. More teams means more games, more tickets and more income… the overwhelming suggestion among those who have questioned the move from the start.
Some have taken the issue in different parameters, one suggesting the acceleration of eight-a-side football for schools (especially small ones) which are traditionally below the standard set by Marion Local, Kirkland, Coldwater and some of the private establishments. , or parish schools (Newark Catholic).
One in particular suggested that the pursuit of the OHSAA Championship – and sixteen games to get it – just doesn't serve most of the base members who never and will NEVER complete the final game in Canton.
"It's not enough to play football for fun, not like it was when I was playing," wrote Richard Kuehn. "It was a big deal then to beat our rival school. Now that school doesn't even exist anymore.
But what was most requested was this. What can be done to improve it? Is there a change that makes sense – it's even handy for the school which has maybe only 22 boys for football?
And the answer to that… is yes… and it's called perspective! He's been there since Knute Rockne and the "Four Horsemen", Army-Navy, the "Gipper", broken noses and broken teeth. And games in the backyard on Thanksgiving Day.
It's here!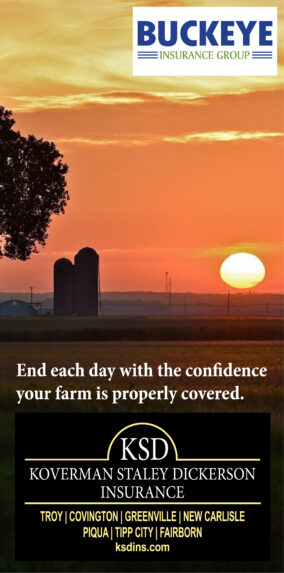 Make your local league title the priority it should be! Take care of business at home first, with no respect or comparison to the rest of the state, or to the rankings, or to the OHSAA. Block all that internet $% # & on playoffs, recruiting, and public vs private. MAKE IT A BIG DEAL… to just be the XYZ League Champion!
Stupid, you say? A step back ? Disconnected from contemporary motivation and adolescent success?
No, not if you EMPHASIZE WIN on a smaller scale… first! As it is, we hardly speak or write about winning the local conference crown. Partly because there can be two divisions in leagues the size of the OCC or GWOC, and there is no championship game between the division winners, so no one really knows who is the real champion. Damn it.
And make winning the league title something better than just "Congratulations. Here is your trophy. Make the trophy really special – glass, seer and something worth displaying – something you can be proud of, and not just a piece of wood and pewter that gets lost in the lobby. In an age of imagination, there is no imagination when it comes to league trophies. They all look the same – very easy to ignore.
You can take this far beyond just having better bling. There is no shortage of resources to make local focus a higher priority.
But you have to start somewhere when you've only got 22 boys, or no history of competing for the "state" title. Take a few baby steps, bring positive local attention to your program, and see where it goes from there. Stop dreaming about Canton and start dreaming about winning the Bug Tussle rivalry match.
Idiot? Stupid? Condescending?
The biggest concern of the people who wrote was how to get boys interested in playing football… or any sport for that matter. And as one suggested, "Fighting to win five games, being the No. 16 seed and being beaten 51-0 by No. 1 is not the answer. "
I am okay. Set different goals for yourself. To be realistic. Play for the sake of playing rather than trying to impress a media poll – someone who's never seen you play in person. Conquer Bug Tussle first and worry about the playoffs when you're ready for that step.
Study and understand how Marion Local then became the Marion Local of today. You could hardly have been smaller than them; and they are still Division VII. If you have to start somewhere, make your somewhere as special as possible.
You may never get to Canton. But that doesn't mean you can't play, have fun, and be successful!
And enjoy it.
Hall of Fame Jim Brown – the greatest running back of all time – was recruited to Syracuse University to play football because he was discovered … as a lacrosse player.