[ad_1]
After a thunder and lightning first half, the St. Henry defense put pressure on Coldwater in the second half, forced four critical turnovers and won Friday's biggest upset with a 21- win. 14 on the # 1 team in the state.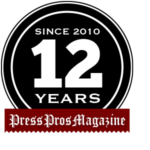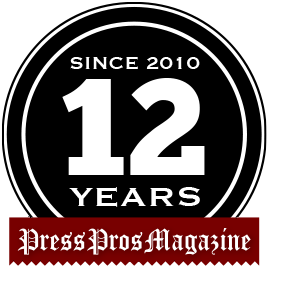 Saint-Henri, OH – It's tough to win a soccer game when your team self-destructs by spitting the ball, and that pretty much describes Friday night's second half between St. Henry and Coldwater.
Holding a 21-14 halftime advantage, the St. Henry defense was stingy in the second half and forced four Coldwater turnovers that literally knocked out any chance the Cavaliers would score in the final 24 minutes of the game. game. And that's how it ended – St. Henry 24, Coldwater 7 – the Redskins (5-2) knocked out the state's No. 1 ranked team in Division VI, giving Coldwater his first loss of the season.
Coldwater's Chip Otten had little to say afterwards, speechless compared to other difficult losses in the past. There just wasn't much to say.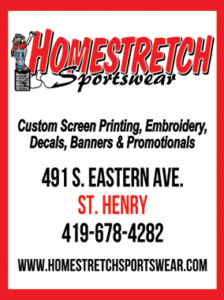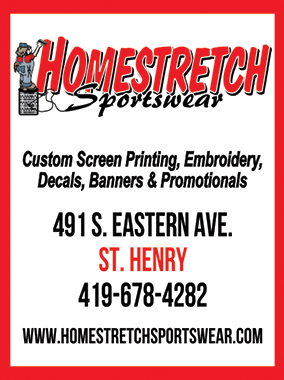 "I felt good about what we were doing, and they really weren't stopping us," said Otten, shaking his head at his side's miseries to hold the ball in the second half. "We passed the ball over the head of the quarterback, we missed a rally, we had a few interceptions… four turnovers and obviously that won't win you a lot of football games."
End of the conversation. It's like that.
Brad Luthman of St. Henry had even less to say, but he couldn't have been speechless as his team tied Coldwater point for point, big game for big game in the first half… then shutout the defending champions in the second half. , or at least contributed to it. The Redskins have allowed 289 yards of attack, but timing is everything, they say, especially with turnovers.
If you believe the omens, St. Henry started off with a flare, with running back Owen Lefeld tearing the line in the first scrum play to run 40 yards and put the 'Skins into Coldwater territory before the squad. don't sit down. Nine games later, Jaden Lange scored on a 9-yard run at 6:17 to put them forward, 7-0.
Omens work both ways, of course, and in Coldwater's third game after receiving kickoff quarterback Reece Dellinger hit Tyler Schwieterman with a 53-yard bomb – like Coldwater wants to – behind. St. Henry's secondary to tie the score at 7-7, just 27 seconds after Lange's touchdown.
Coldwater would take the lead at 10:45 of the second quarter with an 8-game practice, culminated by Dellinger running it from three yards to take a 14-7 lead.
Omens were working overtime, as was Owen Lefeld. The 6-foot-2, 210-pound senior would carry the ball 31 times overnight, and Coldwater could not do much to stop him as he racked up 173 yards and averaged nearly six yards per carry . He quickly assisted St. Henry on the field in a subsequent practice that saw him tie the game with a three-yard rush with 7:21 left, 14-14.
Coldwater would fail to move the ball in his next practice, pushing it back to St. Henry with enough time remaining, 1:50, for quarterback Bryce Brookhart to climb to the top of Coldwater high school, finding Harrison Wendel tall. open and waiting for football, 38 yards, for that 21-14 halftime lead.
Coldwater would kick off the second half and their misadventures started almost immediately. Dellinger was moving them close to midfield, then… the ball went over his head and St. Henry's Ben Moorman fell on it to stop that drive.
St. Henry didn't move it either, with the exception of Lefeld, and brought it back to Coldwater. Dellinger got them moving again when he put too much air under a pass meant for Tyler Schwieterman and Jaden Lange came in first for the interception and # 2 turnover.
Coldwater would have the first possession in the fourth quarter and lost that possession in the second scrimmage shot when Dellinger and Isaac Fullenkamp baffled the transfer to their own 30-yard line – No. 3 turnover.
The Redskins were on their turn trying to score after the turnaround, but turned it over on downs on the fourth down and 4 yards to go when Bryce Brookhart threw an illegal pass as he crossed the line of scrimmage, erasing what would have been a first down drive-extension.
This gave Coldwater another opportunity to drive and score, and Dellinger quickly moved them to St. Henry's 34-yard line and put the "Skins" back. But he threw a wandering pass on an oblique intended for Marcel Blasingame, and in the arms of Lange, at 5:02 am for his second interception of the half-time, and another killed drive.
St. Henry would get the ball and eat the next four minutes, with an apparent 40-yard touchdown from Lefeld canceled by a call on hold.
Coldwater would reclaim the ball once more with one minute remaining and no time outs. Dellinger missed the shot on four consecutive field attempts, St. Henry took over and they ran out of time.
St. Henry did everything you could do without scoring in the second half to thwart – frustrate – the State's No.1 team and a number-one team for the past twenty-five years. Friday's win marked the second time since 1996 that St. Henry has beaten Coldwater, and you'd think Redskins coach Brad Luthman would have at least had something to say.
He was, in fact, "speechless" and declined the content of a Press Pros article by writer Bruce Hooley, covering their August 29 loss earlier this season to Fort Frye.
But he could have spoken of Owen Lefeld's remarkable night and his contribution of half of the Redskins' 341 total yards with his 31 ferries and 173 yards.
He could have highlighted the efficient play of quarterback Bryce Brookhart, who completed four of his six passes for 94 yards, one touchdown, ran for 33 more yards and had no turnovers.
He could have gotten some satisfaction from the game of ball hawker Jaden Lange and his two interceptions that killed Coldwater Drive in the second half.
Or the volley kick from Bennett Gels, whose five kicks averaged 39 yards and continued to reverse field position on the Cavaliers.
But he didn't, and that's good. Differences are part of this business.
Besides, Chip Otten could have said those things too, but his post-match thoughts were preoccupied with turnovers, and possibly internal 'willa', coulda ', shoulda'.
He took a moment to project himself forward, to next week and beyond. The Cavaliers are now 5-1, face Minster, Marion Local and Parkway over the next three weeks, and still have a chance to share the MAC title.
"Throughout the year we were at -2 in the turnover ratio before this game," said Otten. "So that was a problem for us, but before that we found a way to make enough plays. Against a good team [like St. Henry] it got us.
"Now we have to regroup this week. We'll try to convince them that we can still get a share of the league title, qualify for the playoffs, and if we can win the last three we end up 9-1, and that's not terrible.
By the way, St. Henry can advance to the playoffs with a score of 8-2… if they can beat Anna, Versailles and Delphos St. John in the next three weeks.
If they do… it will be a topic of discussion!

[ad_2]