In 1974, when I first arrived in Baton Rouge, the City Club struck me as a venerable building in a European Union country. Covered in the darkest green ivy and located at the corner of North Boulevard and Fourth Street, 355 North Boulevard was an oasis in the daunting August heat.
What was this cool, enchanting three-story building with easy steps and a brass railing?
At the top I ventured out only to see an inconspicuous sign, "Members Only". Well, that left me out as a newcomer.
The City Club has led three lives. The solid yellow brick building was built to be a post office by the federal government in 1894 after acquiring the property for $14,500 from Dr. Jean Bertrand Duchein, with a budget of up to $100,000 for construction, which presumably included furniture and postal accessories. . The supervising architect was Wm. Martin Aiken. The reference newspaper, The Daily Lawyer, shows that there were 18 construction companies bidding for the job. Remarkably, they were all less than the allocated amount.
In 1910, President William Howard Taft paid a visit to Baton Rouge. His visit included a reception at the post office.
"This building represents one of the finest examples of modern architecture today," Taft told those gathered for the rally. From the balcony with the beautiful five arched windows, he was joking and advising the long-awaited crowd to go home and get into bed.
This 128-year-old local architectural gem was listed on the National Register of Historic Places in 1980. The official nomination states that the nomination was prepared by none other than Mayor Woodrow "Woody" Dumas, who you may recall having said: "I don't know anything about 'culture', apart from AGRI-culture.
Regardless, designation makes our monument eligible for federal grants (if applicable) and historic tax credits (if applicable). Does it protect the structure from demolition? This makes not – although people often think it is.
However, the prestigious designation requires by law a review of Section 106 from time to time. "106" originated with the National Historic Preservation Act of 1966. It's a demanding process that kicks in when a federally funded project has the potential to affect nearby historic properties.
A review under Section 106 must determine whether the site and surrounding area will be "adversely affected" by the company. The City Club was also included in the "Downtown Baton Rouge Historic District" established in 2009. This multiple listing is also on the National Register and includes 32 of our city's older buildings dating from the 1860s through the mid-1950s; many are adaptively restored and recycled for useful new lives.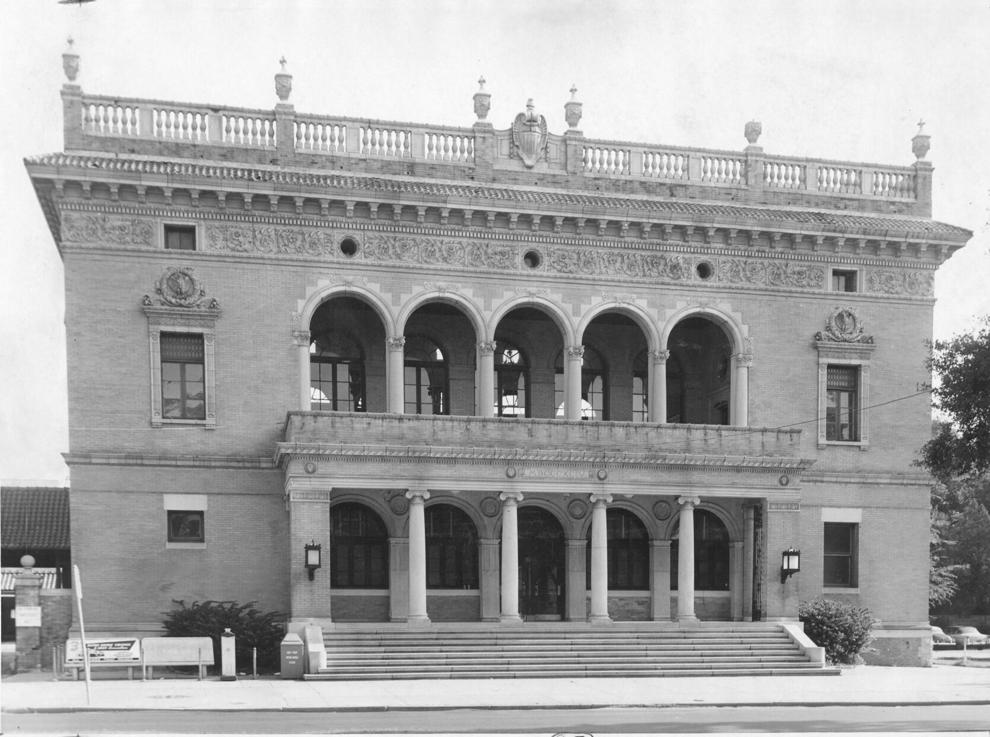 The City Club is a Renaissance revival with Italianate leanings – pillars, fancy stonework, terracotta, a fine variety of distinguished windows and a breathtaking 42-foot ceiling remaining in the room second floor dining room. Admire the graceful, balanced urns that adorn the roof railing in the vintage postcard. Was it a Baton Rouge hurricane or human error in the 1960s that knocked them off the charts?
Currently, scaffolding is likely in place for a "waterproofing" project. Brides with planned receptions are likely mourning that some of the romance of the place is lost. The general manager offers handkerchiefs. Old buildings need maintenance – it's one of those facts of life like "Members Only". By the way, I was told that women and black people were invited to join us in the 1980s. And there are over 900 members on the list. Members of the clergy, association directors, juniors between the ages of 21 and 35 and seniors over the age of 70 receive a discount on monthly dues!
Recently I came across City Club Classics: A Cookbook for Baton Rouge with recipes from "Members, Staff and Friends". All compiled and edited in 1998 by Executive Chef Diane Mangiaforte. Alas, the index does not refer to the famous Vichyssoise formula (so delicious on a sweltering day) among its pages. However, the embattled general manager still has the cookbooks for sale.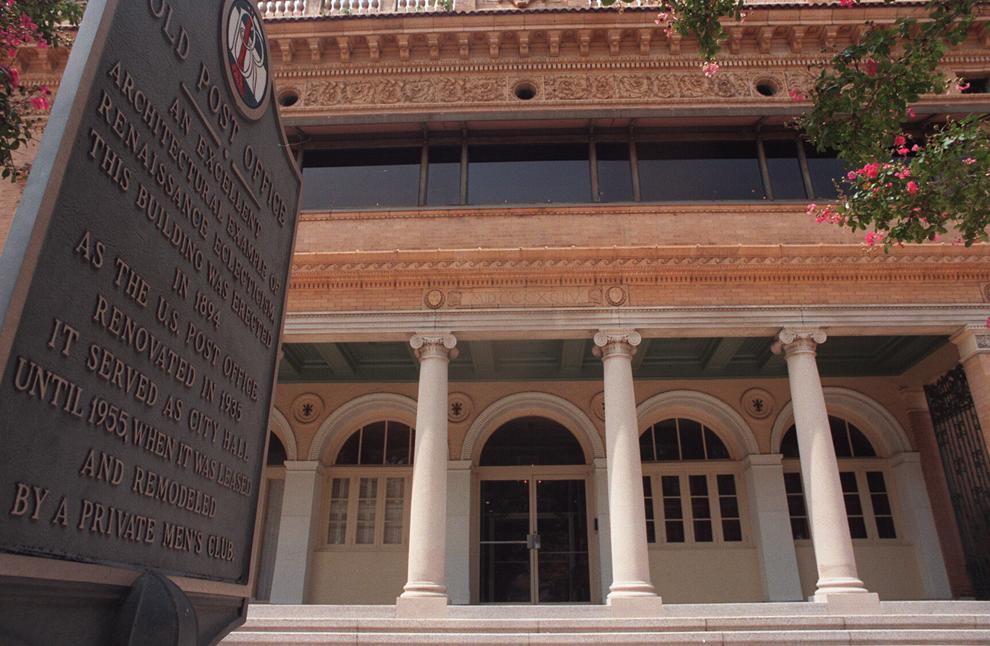 The historical marker in front of the building reads in part, "Renovated in 1935, it served as the town hall until 1955 when it was leased and converted into a private men's club."
A realtor, J. Theron Brown; a draper, Joe Cohn; a banker, Lewis Gottleib; a lawyer, C. Vernon Porter; and an architect, Ralph Bodman, obviously met and created the plan for a men's club in the capital. Brown was elected the first president. There have been 64 presidents (including women in 2016, Missy Epperson, and in 2021, Helena Cunningham) who have followed in his footsteps down these masonry steps with polished brass railings.
Bodman's 1989 obituary states that "he was a founding member of the City Club and credited with saving the old municipal building on North Boulevard which houses the club."
I am told that a scene for national treasure, a film recently shot in our city, was set at the City Club. How fitting since architecturally it is certainly a treasure trove with, not to mention, a century-plus story to tell of Baton Rouge's diverse cultural and popular history. The building is full of local lore and tall tales, including that of a tipsy gentleman swaying on the high panels of tasselled drapery and a determined woman in high heels who liberated the all-male clubby grill he never not so long ago.
General Manager Zafer Goncu said, "We would like to carry on generations of traditions and maintain the quintessential elegance of service at our only private club in downtown Baton Rouge."
Carolyn Bennett served as executive director of the Foundation for Historical Louisiana for 40 years.