About 3.3 million photos are taken every minute worldwide.
For The Sydney Morning HeraldFor photographers, each of those minutes – 1440 in a day – is an opportunity to capture images that define a moment in time. And at the NSW State Library from April 9 you can see the Herald photos that made an impression, as part of the annual exhibition Pictures1440 exposure.
On the ground in Ukraine, photojournalist Kate Geraghty was able to capture the devastating impact of the conflict on civilians.
"You can look into the person's eyes," she said, adding that photographs evoke feelings that words cannot.
Through Geraghty's lens, we see Galyna Rasstanna, 86, who cannot walk, lying in her bed in her building which was damaged by an airstrike in March.
The same month, three-year-old Viktor Baklanov was pictured playing a game on his tablet in the basement of an emergency hospital in Kharkiv where he is taking refuge with his father. He was driving with his brother and mother when they were shot; his mother was killed and his brother is in intensive care.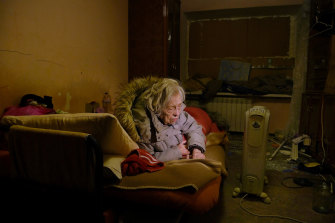 "Sometimes we don't just tell stories, but we also capture testimonies of war crimes," Geraghty said. "These people endure the unimaginable.
"Our job is to bring the emotion and show what's going on, to get people to stop to look and feel even a tiny bit of what people are going through in these images."