The longtime Wooster coach is enjoying his legacy and retirement, while following baseball through his grandson Tyler, playing for the Buckeyes.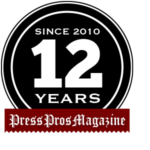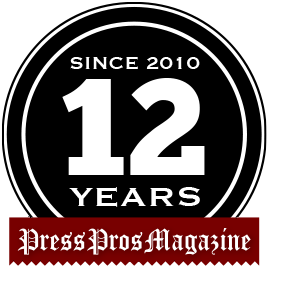 Columbus, Ohio – If you want to feel old in baseball… just look around and pay attention to players with the same name as those you played with back in the day.
You see them and you move quickly through life. You become nostalgic, or generational, for where time has passed. That's exactly what happened last week when rookie Tyler Pettorini came to bat as a hitter for the Ohio State Buckeyes.
His father, Tim, was the son of former Wooster and Bowling Green Falcon coach Tim Pettorini, Sr. And Tim Sr. and I played summer league baseball together in the early 70s in the Worthington Steel team of the Mid-Ohio Industrial League.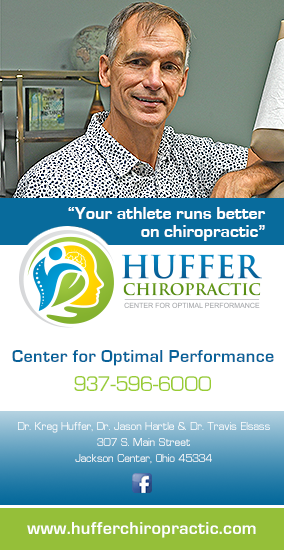 It wasn't father like son, more like grandfather like grandson as Tyler Pettorini doubled up a fastball from Brigham Young to groundout, running flat out for the former, even though he five paces out. Sitting in the shadows, taking it all in, was Tim Sr.
Tim Pettorini, who won 1,243 coaching games as head baseball coach at the College of Wooster (for 38 years), 18 NCAC league titles and 25 Division III tournament appearances NCAA, is now retired and lives less than ten minutes from where Ohio State played. recently in the Snowbird Classic, in North Port, Florida.
He was there every day to watch, observe and be available if and when his grandson Tyler made his first college baseball appearance. After playing, after coaching, and creating a legacy of success that the next College of Wooster baseball coach will never match, he considers his current situation his best yet.
"It's the best thing ever," he smiles, that same smirk he wore when he was twenty. "It suffocates me just to think about it. You know, it's what you live for…your family, your kids, your grandkids…it's everything to me.
His two sons, Tim, Jr. and Terry, followed in his baseball footsteps – Tim Jr. playing for his father at Wooster, while Terry played at Ohio State two decades ago. Tyler is the son of Tim and one of Ohio's most notable rookies last spring when he bluffed OHSAA opponents at Wooster High School and made the All-State Elite 25 team of Prep Baseball Report.
Pettorini, Sr. grew up in Columbus, played three sports at Eastmoor High School and has always been a Buckeye fan, even turning down a scholarship offer to play baseball at Bowling Green.
Now there is no doubt about his loyalty. As many in Tim Pettorini's position will tell you… no matter what you've done as a player or coach, it's better — more rewarding — to watch your kids achieve their own goals. Pettorini agrees and does not intend to miss it.
"I wasn't there as much as I would have liked for my own children," he admits. "I got caught up in training and luckily I was able to spend a lot of time with Tim, Jr. because he was playing for me at Wooster. I couldn't spend as much time with Terry, who was younger and rising. So with Tyler at Ohio State, it's very rewarding to have the time to watch now and share with him.
Coaches are often the hardest with their own children, their expectations are higher. Was this the case for the Pettorini in Wooster?
"Tim, Jr. was everything I could have asked for as a player," he laughs. "His mum had other ideas, though, and those four years were probably the hardest of our 50 years of marriage. But Tim was a big player for us, and now we're much closer friends than we were back then. 'era.
He retired in 2019, moved to North Port, but still maintains a residency in Wooster and travels back and forth regularly.
"We are there all the time. Our granddaughter is a great athlete, we were just there watching her play for a week. We have plenty of airline miles.
But in North Port he golfs every day, or whenever the boys, Tim and Terry, want to come and take his money. When Tyler comes to visit, they go fishing together.
"Tyler loves to fish, so that's what we do. He hasn't picked up the golf clubs yet.
Does he coach when he and Tyler are together?
"He grew up in Wooster and he was always on the court with me in Wooster," Pettorini said. "He practiced batting with the team, so I coached him for a long time. When we were home together over the holidays, we went to college and I threw him batting practice. When he's home and I'm here, he calls me twice a week, just to let me know what's going on – at least twice a week. No coaching, just following each other.
"I always told him to work hard, which he does…stay positive, be a great teammate and do whatever the coaches want you to do. I'm just here to support him.
He was there, supporting, on opening weekend, his eyes never leaving the field, during warm-ups, batting practices and for that one appearance Tyler made against Brigham Young. He didn't get hit, but he hit him hard and ran hard… jostled. All the things a coach wants to see.
Tim Pettorini has never had better.