The recently named Division IV Player of the Year ended his high school career with a 24-1 record, a Division IV runner-up trophy, a pitching scholarship for the Buckeyes…and the drive to improve. again and become as good as he can be.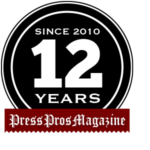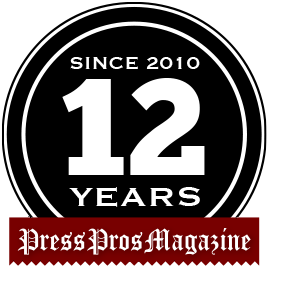 Batavia, Ohio – Landon Price of Lincolnview High School was all smiles on Friday.
A recent graduate, he finished his high school career with a 24-1 mark as a starting pitcher and was named the 2022 Division IV Ohio High School Player of the Year.
He pitched his Lancers team to the Division IV State Finals championship, where they lost to Russian High School, but not before Price struck out 10 and pitched in the sixth inning…before going stranded on the pitch count, had to leave the game, and ultimately lost, 10-4.
Known as a punching machine, he was recruited early in his high school career by Ohio State coach Greg Beals and signed his letter of intent last year to become a Buckeye. He's got the tools – a fastball that's consistently in the 88-90 range, a curveball that he throws so comfortably that he regularly throws it instead of the fastball to get ahead in the count, and a change that is getting better every day…a pitch touch that Price seems to have just what it takes.
His strikeout to walk ratio throughout high school was ridiculous, something like 10 to 1… legit, given that in the losing effort to Russia in the finals, he struck out 10 and walked 2 on a day he was clearly not at his best.
And he did all this when he was 5'10" tall and he weighed perhaps 175 pounds. His performance is proportionally misleading. The ball rolls out easily, crashing down on opposing hitters before they know it… the effective breaking pitch to either side of the plate. A hitter on Friday described it this way: "It looks a lot faster because it's coming from someone smaller."
To put it simply, it feels good this summer to be in the shoes of Landon Price.
But pitching for the Ohio Warhawks (out of Springfield) on Friday — for the first time since that championship loss to Russia (the first of his career) — he was visibly rusty from the three-week layoff. His order wasn't sharp as usual. Pitching against a Midland team made up of college freshmen and high schoolers about to play their first year of college baseball, he actually walked the first batter in the first. Moments later, he walked a second batter before pulling himself together, making some adjustments, and grounding both base runners for a scoreless inning.
He gave up two runs on three hits in the second, then threw a scoreless third. The Warhawks, meanwhile, would score three goals in the third to take a 3-2 lead, and Price would hold onto that lead before going out late in the fourth. His line: 4 innings, 2 runs (earned), 65 pitches, 3 walks and one strikeout.
"I wasn't lively today," he smiled afterward, but not before greeting his grandmother and a group of family members who had made the trip from Van Wert to Cincinnati. to see him launch. Family matters, as it should.
"I didn't have the sense of my curve and I didn't have the right control of the fastball. I had to make adjustments, so I thought I did a good job of mixing fastball and change.
Translation: He had to pitch, find a way to compete on a day when his bread and butter was a little crispy. And he did it against older and better competition than he's seen in the past four years in the Northwest Conference.
He was first seen by Ohio State coach Greg Beals in 2020 when he was a sophomore.
"The first time they saw me pitch was in Lake Point, Georgia at WWBA," he says. "I pitched pretty well and I think they enjoyed seeing my resilience on the mound. I just tried to keep my nose down and get the guys out as best I could, much like I did today.
"I developed a relationship with Coach Beals. He was a really good guy. I enjoyed that, and I'm sad he's gone now. But I'm excited about this new opportunity with the new coach. -chief.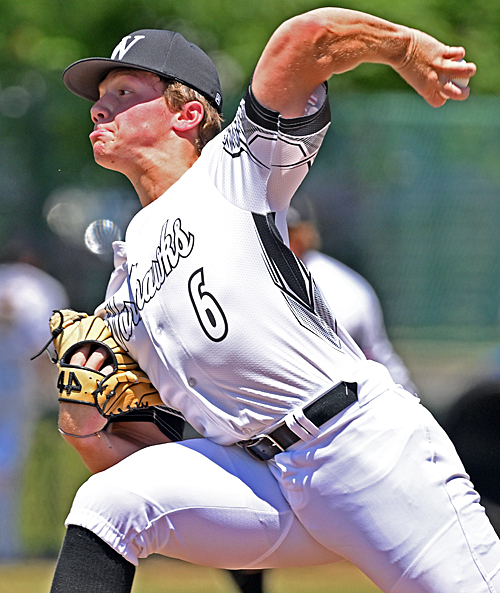 But before that, and his Ohio State debut in fall baseball, there's work to be done.
"Yeah, I'm going to get into the weight room this summer," he said earlier in the week. "I want to get stronger and add to my fastball speed. And I also want to become more confident with change. It was a good pitch for me and I want to make it better.
"Today the change was a good complement to fastball… when I didn't have my curve. I froze guys with that on the first pitch – got ahead in the count. It gave me more options. I knew in the bullpen that I didn't have my breaking pitch and it's a pitch I use to get ahead on the count. I don't I didn't have a good idea until the third set, then it started to come back. It helped me at the end.
24-1 as it leaves Lincolnview, it's a school better known for its basketball (and alumni like Lima Central Catholic coach Frank Kill) than baseball. But Price and fellow pitcher/shortstop Dane Ebel have recently put the Lancers on the baseball map, making Final Four appearances for the past two seasons. Ebel kicked them off to the final state game earlier in the month with an impressive victory over Tiffin Calvert.
But his past will now have a different meaning as he moves to a much more rigorous level of competition. Price will have to rely on what he's got — the mastery of three pitches and the ability to throw shots — while also having a commitment to improve… to earn the trust of new Ohio State coach Bill Mosiello.
"I think the coaches there care about what you did in high school, but I'm going to have to keep working hard and proving myself, especially with a new coach. I've had a few conversations with him, first met him at the press conference, and he told me he likes the way I'm throwing punches and getting ahead of batters – leaving the defense work behind me. Fall baseball is going to be big for me, just get out there and compete. Try to get the guys out.
Division IV Player of the Year It's an honor that he smiles at and says modestly, "It feels good."
As he felt on Friday, paying tribute to the defeat in the national final against Russia, a team he speaks freely of with respect.
"They had a good game plan and they came in ready to strike. I tried my best, but they just found holes.
Academically, he will study business administration at Ohio State and managing the course load will be no problem. When you talk to him, you're impressed with his maturity, knowing he'll balance that with pitching work, and no surprise if he reaches another different honor level. For those who remember, there's a big similarity to former Buckeye (and current Cleveland Guardian) southpaw Tanner Tully.
But first… he must learn and win. He smiles at the prospect – at the challenge – of the coming summer.
It feels good to be in his place.