The connection between the films of Richard Curtis and one of the most revered producers and singer-songwriters of the past decade may not seem obvious. But, after telling James Blake I started crying at his recent show in London, his response is to talk about the British director's 2013 film, About time. "I was crying my eyes out watching him, and it was good to have that outing," he says. "I'm sure there were layers to Why it made me cry, but it's different for everyone.
We all need that kind of catharsis somewhere, and so, in turn, James is happy to provide it where he can. "I suppose [my work] do I have some kind of emotion and try to distill it into the music and then it comes out the other side and gives someone this reaction…" he says. "That's the point: I want people to be able to work through their own thing that they're going through, or even just give them a release."
It's a few days after that sold-out concert in Alexandra Palace when we talk. The 33-year-old entertainer sits in his London hotel room munching on crisps, pensive and unassuming. He is dressed in bright green Oaf lazy co-ord – he likes fashion as a way to express himself, he explains, wearing bespoke Dior for much of the recent European tour ("On stage I like to feel a certain way – I quite like the long, flowing stuff"). Normally based in Los Angeles, he is having a good time in his hometown, unwinding after touring, seeing friends and family, walking the beloved dog Barold that he and his partner Jameela Jamil share. But it's not all joy living outside of a hotel, he concedes with a laugh: "A dog's usual grooming regimen isn't entirely possible and there's been …one incident and it was…very bad".
The conversation is interspersed with amusing asides like this, or erased moments. We discuss his penchant for great cover songs; he jokes: "It's an incredible way of not having to write anything; maximum reward for minimum effort.
Despite his easy humour, James is often seen as 'serious' and 'sad' for honestly singing about his feelings – a decline in men's mental health which he addressed in a 2018 social media statement and again in an essay in 2019, 'How can I complain?'. "I'm aware of the perceptions people might have of me," he says, "but I think the point is that it doesn't matter, and I don't care anymore – and I think it's good for both me and my listeners." He paraphrases Georgia O'Keeffe, continuing, "There's criticism and praise, and they both have to go down the same pipe. in your thirties, you are hopefully starting to feel more comfortable with who you are.
It's something you can hear on his latest album, 2021 Friends who break your heart, a record that addresses relevance in a society obsessed with youth. Although he is known for his work with some of the biggest and most famous artists in the world (Beyoncé, Kendrick Lamar, Travis Scott), his collaboration with British rap giant Dave, and potentially, according to James, the popstar of PinkPantheress Day, he insists he's not particularly interested in chasing relevance. "Relevance isn't hugely important to someone like me. Every time I've been aware of it or thought about it too much is when I got my fingers burned.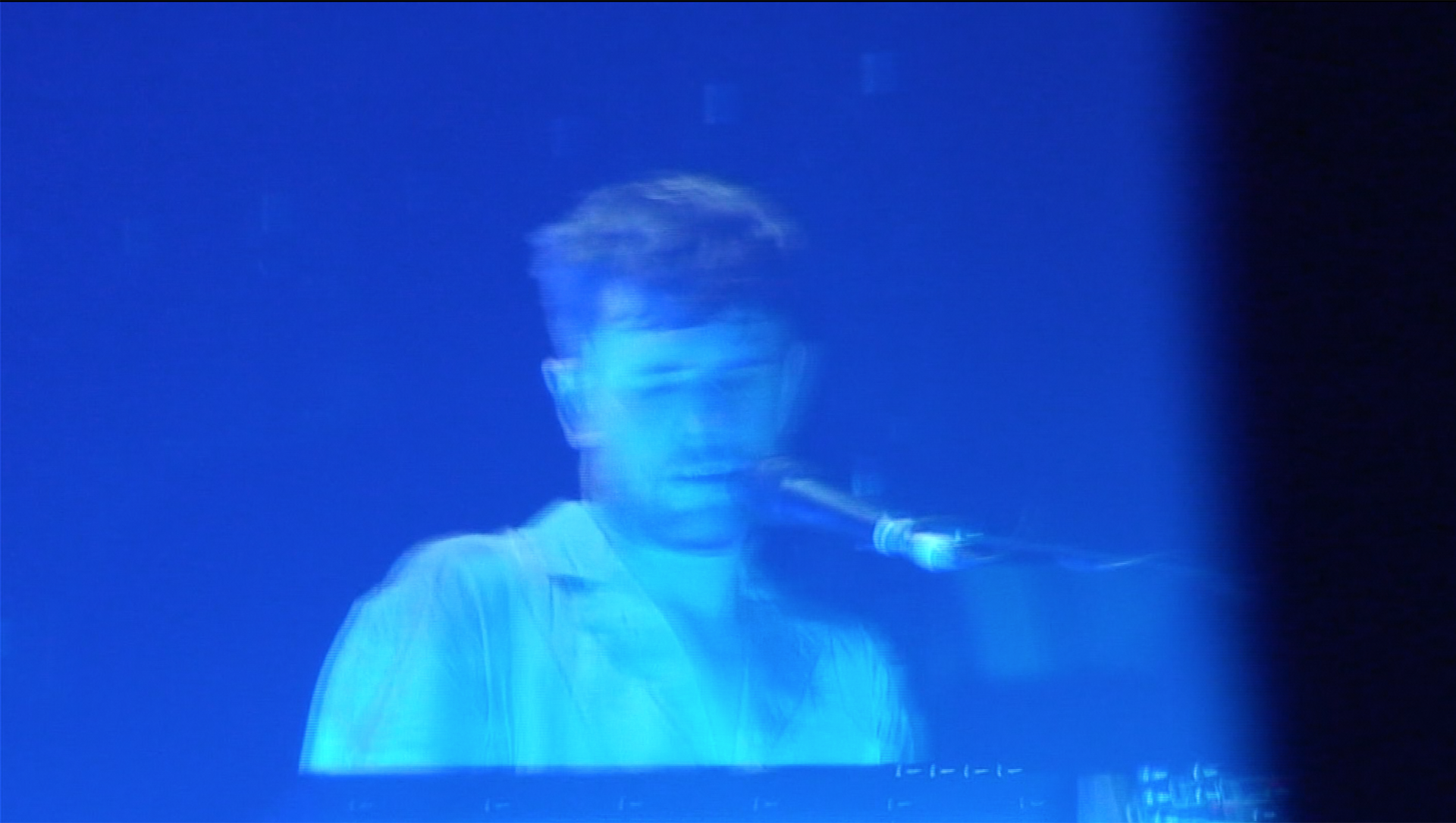 Revisiting the music of Friends who break your heart in a live context was an intense and visceral experience. There are songs about past experiences, estrangement from loved ones, which he deals with again. "Some of these songs are pretty raw," he says, "I'm discouraged from playing [them] because they almost take me back to when I wrote them and how I felt then, and I find that quite difficult. That's probably a side of songwriting that doesn't get talked about much – how hard it can be to go back and sing some of that stuff. As cathartic as they were to write, they sometimes become inescapable and immortalized fragments of your past.
The record is also as close as James – who is probably still best known for his unique but expansive, somewhat quirky inner productions and silky, intimate, quivering voice – has ever come to traditional pop songwriting. "I was trying to perfect something on this album – the essence of classic songwriting, trying to make every lyric count, creating something that would have meaning throughout," he says. , "And the rest of the album is what it is , but 'Say what you want' is the pinnacle of my version of this kind of writing. Once I did that, I was like, "I'm fine, I don't need to write songs anymore."
Everything that follows is "more fanciful," he admits. "It's less focused on trying to get those messages across. It's a bit more esoteric, probably more playful.
This interest in future projects rather than sitting in the present is usual, says James, although it is at odds with how he tries to be these days. "The real joy is in the work itself, the people around you that you love, the sharing, the laughter and the creativity – the moment-to-moment presence and joy," he says, "You can plan and make time for those moments, but you can't plan how you feel when the realization ends up feeling empty.
"I'm someone who can easily get anxious about shit in the future, what I don't have, what I don't accomplish – and I think the cure for that for me was to accomplish some of these things and go, 'Oh, I didn't feel anything when I released that album' – I thought adulation would make me feel something but it doesn't, and it never was.
So he tried to reframe things in his head: "Actually, what am I here to do? Is there anything that really enlightens me? For me, it's music, but also surrounding myself with people who make me vibrate, who really make me laugh, who excite me, who make you feel that you are in the right place.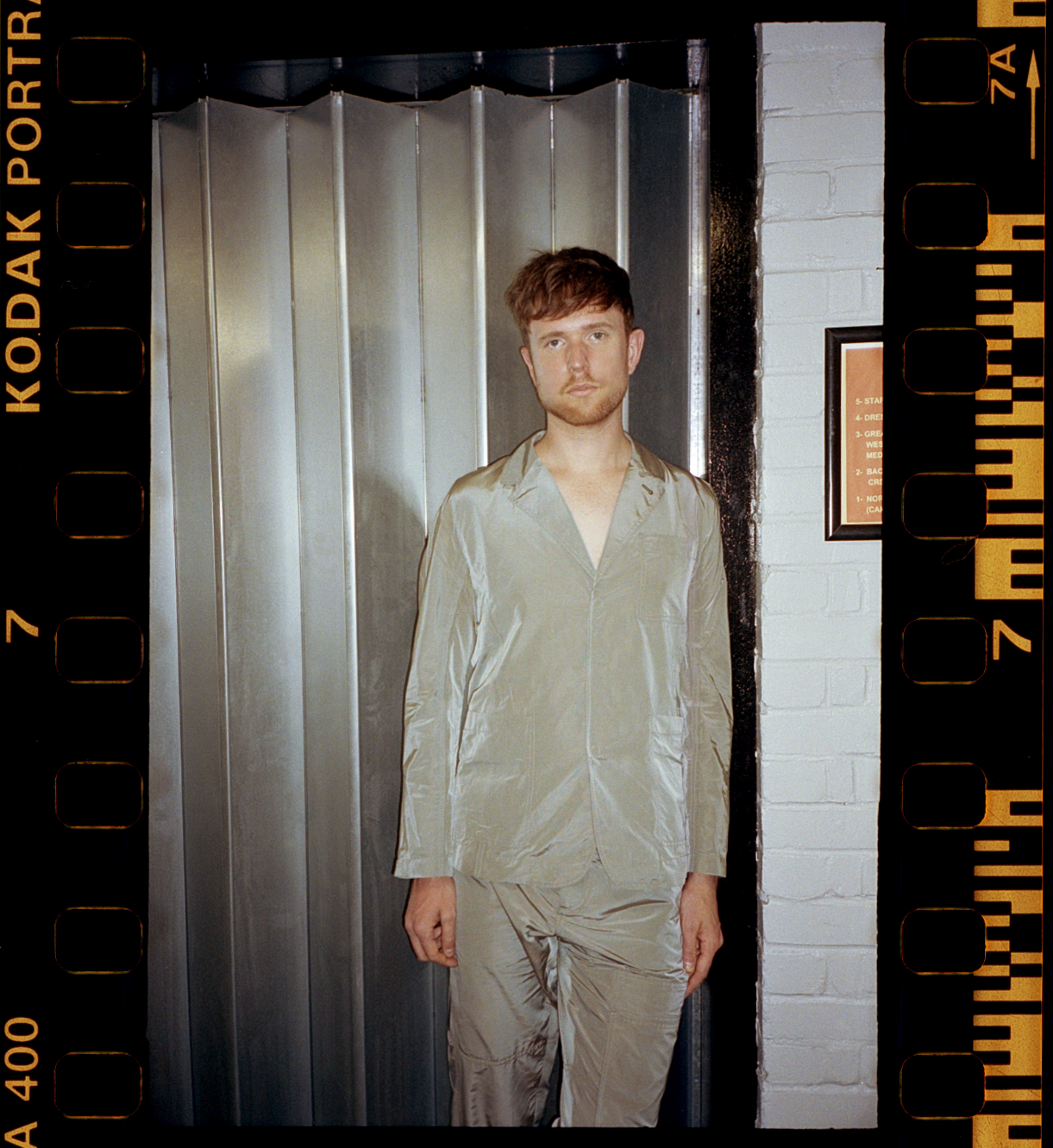 For now, James is still trying to take a moment to sit with his career high of 10,000 people singing his lyrics to him in a venue where he spent his teenage years with his school friends turned bandmates. , Rob McAndrews and Ben Assiter. "I literally had my first kiss at Ally Pally, there were so many formative moments there," he says, understandably still a bit overwhelmed, "Rob said afterward it was like the credits of end of a film. Except that it was like the beginning of something too: a new era–", he stops, suddenly aware of himself: "Which sounds like a great speech, but it's exactly what I felt.
This sense of a new era might be rooted in Jakes' aging and changing priorities. In the spirit of About time – a movie that's basically a romantic comedy with time travel – I ask him what he'd say if he could go back and meet his younger self, hanging out at Ally Pally 20 years ago. "I would probably say, 'It would serve you to stop being so judgmental,'" he said after a long pause, "Because it will hold you back."
Then again, even he couldn't have foreseen this. "I knew I was trying to escape something at the time, but I couldn't tell where I was trying to escape." It's definitely sort of end credits, then: James Blake found his home, acceptance and catharsis on stage, in the very place he was trying to flee.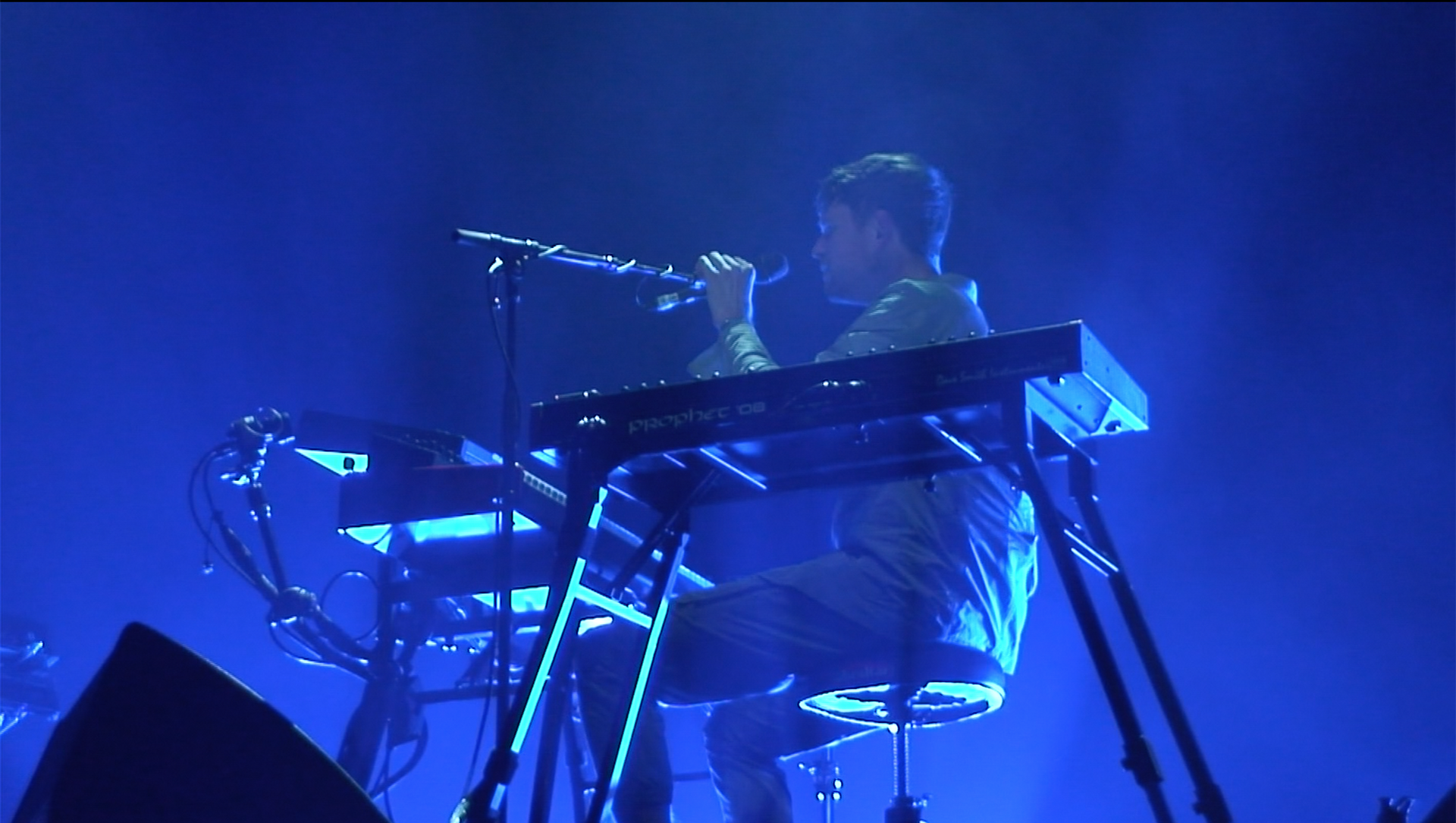 Follow iD on instagram and ICT Tac to learn more about music.

Credits
---
Photography Richard Dowker