It seems to be following now. The Buckeyes squander an early lead with sloppy play, fail to sustain great relief work with a lack of offense, and suffer the consequences of a homer loss late in the ninth…at UC!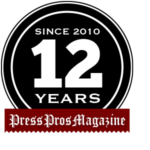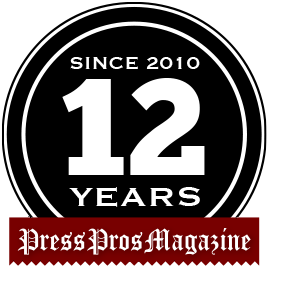 Cincinnati, Ohio- What is that old adage about when it rains, it rains?
You don't have to remind Ohio State coach Greg Beals, who witnessed his Buckeyes squander (3-5) and an early 4-0 advantage Wednesday night…then to squander an exceptional relief effort from Tim Baird and Nate Karaffa with an offensive blackout for 6.1 innings…then suffer the consequences of what else could you call it, but fate…when the shortstop University of Cincinnati's Cam Scheler homered in the bottom of the ninth against Ethan Hammerberg to win the ball game, 5-4.
The loss marked the Buckeyes' fifth straight after winning their first three games in Florida two weeks ago and dropping their record to 3-5.
"We gave them three free runs late in the third inning," Beals said afterwards. "We were lucky to pass a guy and finish the run. Then we had a chance to field a ball on the ground and end the inning. And after the error, they get a run on the error and then a two-run home run and they put three runs on the board, instead of zero.
All this in front of a record crowd of 2,410 at UC on opening day, who seemed to sense if they hung around long enough…if Ohio State allowed the Bearcats to hang around long enough…they could see something special at the end. And that's exactly what they got.
Arkansas-Little Rock transfer Aaron Funk started for OSU, hoping to turn his ill-fated debut against Brigham Young ten days ago into a distant memory, and throw a scoreless first and second.
He was rewarded with a top four run from third by his offense when Marcus Ernst doubled up with one out and then scored on Zach Dezenzo's fifth homer of the season against Cincy starter Alex Shea. Then Drew Reckart walked, Hank Thomas was hit by a pitch and Reckart scored on an error by UC Kerrington Cross third baseman to make it 3-0. Then Brent Todys walked and Hank Thomas scored on a sack fly to center field by Trey Lipsey…4-0…before Kade Kern retired for the third out of the inning.
Funk came out for the bottom of the inning with all the motivation in the world to pitch a closed inning as a reward for his offense. Not so fast.
He walked leadoff hitter Jake Hansen, then recorded the next two outs on a fly ball and a line to Lipsey on the left. But Hanson, forgetting how many outs there were, ran to second base and was a dead duck to double up first for third out…only shortstop Zach Dezenzo threw the ball over the player's head of first baseman Marcus Ernst and into the dugout, awarding Hansen third base. Then UC right fielder Paul Komistek hit a ground fly wide of Colton Bauer at third, Bauer missed, allowing Hansen to score and Komistek to reach first. A moment later, left fielder Griffin Merritt picked a fastball into the area and hit a moonshot left for a two-run homer.
Due to the pair of errors, none of the runs were won, but they threw a veil over the Buckeye bats as UC reliever Beau Keathley relieved Shea with two outs in the third, retired Kade Kern for the final out and came out to pitch the fourth. He preceded to pitch the next six innings, allowing no runs on four hits, and literally smothered the offense like a boa constrictor. He walked one, struck out eight and allowed the Bearcats to hang…gave them a chance to win!
Beals knocked out Funk after three innings and Tim Baird came out to pitch fourth and fifth. He was brilliant, allowing only one base runner on a walk and struck out a batter.
Baird left after the fifth as Nate Karaffa came in and recovered Baird with two scoreless, allowing one hit, and retired the side in the seventh.
Ethan Hammerberg would come on to pitch the eighth, only for Komistek to greet him with a solo homer to center right to level the score at 4-4. Hammerberg retired the team on three strikeouts, but the damage was done.
Failing to score for a sixth straight inning, the Buckeyes took the field in the bottom of the ninth with Hammerberg still on the mound. He knocked out leadoff batter Kameron Guidry, but Scheler pinch-hit for shortstop Jake Hansen and took the second fastball he saw in right field for an opposite-field home run and the winner. Match.
UC won it with 5 runs on 8 hits and had 1 error.
Ohio State lost it with 4 runs on 6 hits and made those 2 costly errors in the third inning.
"Give Keathley credit because he obviously threw the ball really well," a frustrated Beals said after the game. "But we have to do a better job. We can't let someone go six innings against us and we don't get anything out of them.
"We gave them a three-run inning, we didn't score for six innings, and you wait long enough in a stadium like this…when we let them hang around…and you lose. We have to be tougher. We have to fight and work. We have to understand that we carry the state of Ohio on our chests and we are going to get the best out of everyone. And, we lost some winning energy in the middle of the game. We had the advantage and we were throwing, but because our offense wasn't doing anything, we weren't building our throw. We also have to learn how to feed on that, because it's not always the bats you feed on.
He emphasized during the offseason the need for the conference and developmental games for the opportunity it provides for young talent to play and compete. But with three weeks to go before conference play opens, Beals was asked about another priority… getting into the habit of winning the weekend playoffs, starting with this weekend's playoff in Fayetteville, in North Carolina.
"We just have to get back to winning ways," he said. "Winning and losing is something you learn sometimes. We came out hot in Florida, we won a late game with a big rally against Indiana State and you think you have a feeling of victory…and now we have lost five games in a row. We've done it the other way now, and we have to get it back.
It won't be easy…against a perennial NCAA Tournament team in Campbell, then Pitt on Saturday and Army in the weekend finale on Sunday. The weather is supposed to be good… hot and dry… and that's fine.
Enough with the old sayings.