The Cincinnati eldest is throwing as hard as any major league player and hopes to make his final season as a Buckeye reliever compelling — irresistible — and challenge for a Big Ten title.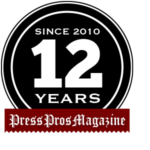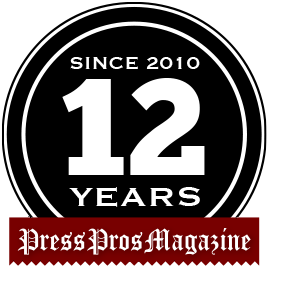 No one in his freshman class of 2019 created more talk about potential, than Buckeye senior and closer to the bullpen, TJ Brock.
A product of IMG Academy (Florida) and Cincinnati Country Day High School, he arrived at the time with the rest of a promising class of first-year pitchers, lean as a rail, but with a tough fastball and a fearless personality to compete.
What it didn't bring was reliable control. Used in limited situations in 2019, he struck out 23 in 31 innings pitched, but walked 20 batters. Still, when he was around the strike zone, he was visibly difficult for opposing hitters to hit.
In the Covid-shortened 2020 season, he made just five appearances in 14 games, going 0-1 in 8.1 innings. There were 11 strikeouts again, but more impressive… opponents managed to hit just .194 against him.
Last year, his junior season, he made a team-high 19 appearances, pitched 21.2 innings and led the team in ERA with a 2.08 rating. He had 33 strikeouts in those 21 innings, but again, half that number of walks (16). Still, the batters struggled to cope, batting just .197.
He's back in 2022 to present his case and capitalize on what one major league scout called "a lot of potential." He's no longer as thin as a rail (6'1″, 200 pounds), and this solid freshman fastball now stands out with the toughest pitchers in Big Ten and college baseball.
"Wait till you see TJ pitch," the coaches said with a smile during fall practice. "He hits 99 on the radar gun."
I saw him at fall training. He has been throwing him harder than anyone, starter or reliever, but more importantly… he was throwing strikes.
"The fastball has real life," this scout said during a 2020 appearance against Lipscomb University. "He just needs to throw it over the plate."
Brock knows it, Buckeye's coaches know it, and most importantly…Big Ten hitters know it. Combined with a devastating slider that explodes on opposing hitters, TJ Brock might have the best pitcher (all) in the conference.
Greg Beals recently spoke about one of baseball's great dilemmas. How do you harness this material and make it a reliable product?
"First of all, I wasn't sure we'd get him back – I thought he might be in the draft last summer," Beals said. "His stuff is so good. But now he sees it as a challenge and an opportunity to improve. and it was REALLY good in the fall. I liked where he was. He gives us a tremendous edge to get those last three outs in a close game, and I don't have to tell you that those are the hardest three to get. It's not cliché, it's a fact.
But it's also a fact that Brock's inconsistency is also a problem.
"Again, you have to factor in the development time wasted over the last two years and having to split limited innings between the guys who needed to pitch," Beals adds.
TJ Brock was one of those guys.
When Earl Weaver was successful in Baltimore, he called reliever Don Stanhouse "Full Pack", explaining that it had taken a full pack of cigarettes to calm his nerves when Stanhouse was trying to get those final three outs.
When the Dodgers' Eric Gagne (pronounced "Gahn-yay") posted those incredible numbers in 2003 (55 saves, 1.20 ERA), team broadcaster Vin Scully once called him "Alka-Seltzer." "Oh, what a relief to have Eric Gagné," Scully crooned.
Greg Beals makes no comparisons, just this observation.
"What I can tell you about closing," he says, "…is that some days it's easier than others."
It's a pitching fact that Brock readily agrees with, and he's not claiming his past inconsistencies haven't haunted him.
"That's what I worked on the most last summer as a pitcher in the Cape Cod League," he said this week. "I'm not going to lie to you… there were times last year when I knew people were saying I walked too much and didn't throw enough strikes. So during the summer I tried to do strikes, strikes, strikes and focus on consistency.
As for what Beals says, he agrees. Some days are easier than others.
"I made some changes in my delivery. I throw exclusively from the stretch now, and I don't use the windup. Too many moving parts and it hurts my consistency. And I'm more confident now. When I came back in the fall, I hadn't even thought of control as an issue. I worked on my strength, conditioning and endurance. Now I expect to launch strikes.
If you're into the nitty-gritty of speed and where he actually ranks among the toughest pitchers in the Big Ten, just ask, then figure it out for yourself.
"I hit 101 last summer in the Cape Cold League," he says. "My best was 102.4 in my training center."
But after you ask, he immediately shifts gears to talk about how things need to fit together to be successful this year.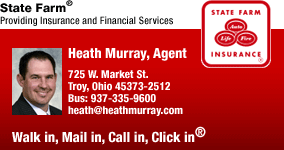 "My state of mind is that I'm ready to win. We're ready to go…really, really, ready to go. I'm not going to talk about the last two years because it's out of my control. But in my four years here, this team is as good as me, character-wise. And character is everything. It's your culture, and the guys we have on this team want to win, and want to win, bad!
It does not speak of the past, only of the present. He doesn't discuss prospects for his future beyond this year's Big Ten title fight. But given the gift of health, he will have a professional future.
"We have guys here who are leaders," he said, unable to hide the excitement in his voice. "And we're all so mentally prepared to go out and play against Marshall (the season opener, February 18)."
He was barely born when Eric Gagné pitched, so needless to say, he's probably never heard of Alka-Seltzer either…plop-plop, fizz-fizz.
But Greg Beals did, and people who know say Alka-Seltzer still works.
He's counting on the same from TJ Brock.